Phillips Workplace Interiors Talent Thursday-     Val Rodgers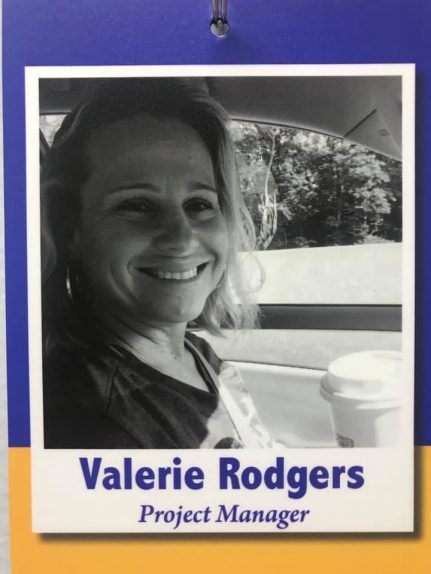 This Talent Thursday, Phillips Workplace Interiors would like to introduce Val Rodgers!
What is your role at Phillips Workplace Interiors and what do your tasks include?
I have a dual role; Interior Designer and a Project Manager, where I see projects from beginning to end. This includes designing, specifying, providing site verification, labor information and spearheading any potential issues while managing the project through installation.
What is your favorite project you've worked on, and why?
Favorite projects keep changing for me. I find I enjoy each project as I am working on them. I am very pleased with the outcome of the work we have done at the PA Game Commission. I am privileged to design and PM these projects while working with some great people. It must make the client happy as each project we complete seems to be turned into an additional project.
Who inspires you?
My children give me great inspiration. They make me so proud of who they are and how amazing they have become. I am truly blessed to be their mom.
If you could be in the movie of your choice, what movie would you choose and what character would you play?
My favorite movie is Pride and Prejudice. Elizabeth – if you know the story, enough said!
Lastly, you're a new addition to the crayon box. What color would you be and why?
New Color for a new day – Sunrise/Sunset – this color would be a beautiful, coral, orange, pink hue that would make any morning or evening feel like it is a good day to be alive.
---
Google My Business Page
We've recently joined the Google My Business community and would love to hear your feedback on how we are doing!  While you are there, please check out some of the new Steelcase offerings in our photo gallery as well.
We are always looking for committed, connected and curious individuals to join our team, employment opportunities available.
---
Featured Product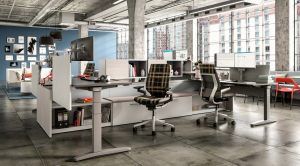 Answer Beam's integrated top cap rail supports mounted storage, screens, work surfaces, and work tools, greatly expanding possibilities for varied work settings that feel more open and inviting.
Answer beam accommodates tethered, fixed-height desking and can also be combined with height-adjustable desks to encourage healthy movement and posture support, from seated to standing height. Answer beam offers a wide range of low-height applications that define spaces and provide power access. Answer beam utilizes the same junction and horizontal connecting bar construction as Answer panels.