Better Meetings, Better Productivity
---
Because nobody likes to walk into an occupied conference room…
Find and reserve space with confidence. RoomWizard is a room scheduling solution that makes it easier to get where you need to go.
RoomWizard is intentionally designed to display critical meeting information readable from a distance, assist with wayfinding and scheduling meeting spaces from your desk or at the device.
Make it your own with customization options that fit your brand, reflect your culture, and define your team spaces all while adding an additional level of wayfinding and adding personality to your space.
---
Because nobody likes a dead phone or laptop…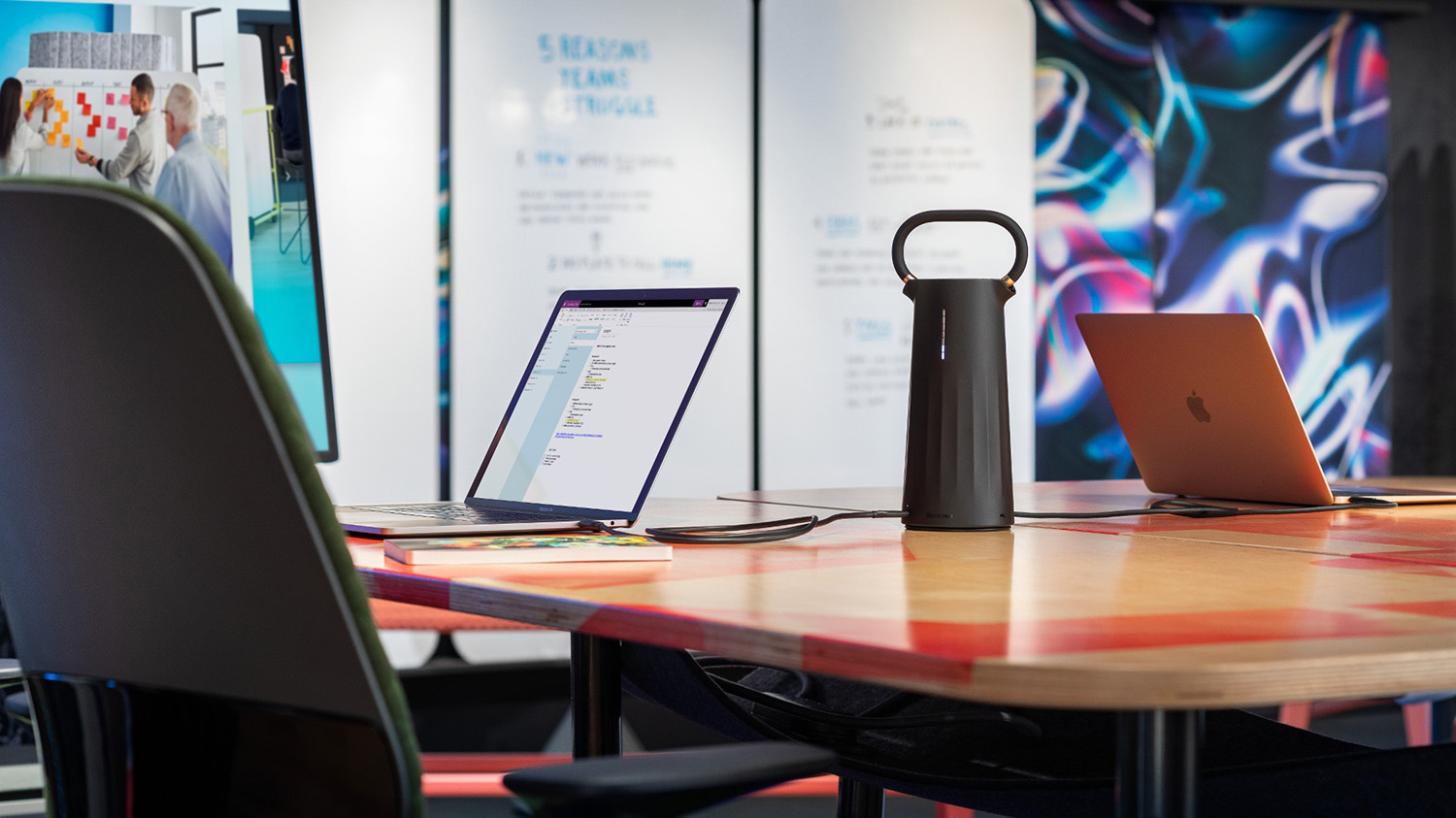 Steelcase Flex Mobile Power
Steelcase Flex Mobile Power brings true mobility to the workplace, leading to better meetings. Powerful, beautiful and smart, it's easy to grab, go and get things done.
Teams and individuals need the freedom to work in a range of spaces, but access to power limits where they can go. With Steelcase Flex Mobile Power, people can charge their laptops or other personal devices anywhere, so they never have to worry about where and how they will stay powered up. The first of its kind enterprise-level, high-capacity mobile power solution allows workplaces to become more fluid and for teams to work wherever they need to.
---
Because nobody likes to run out of seating…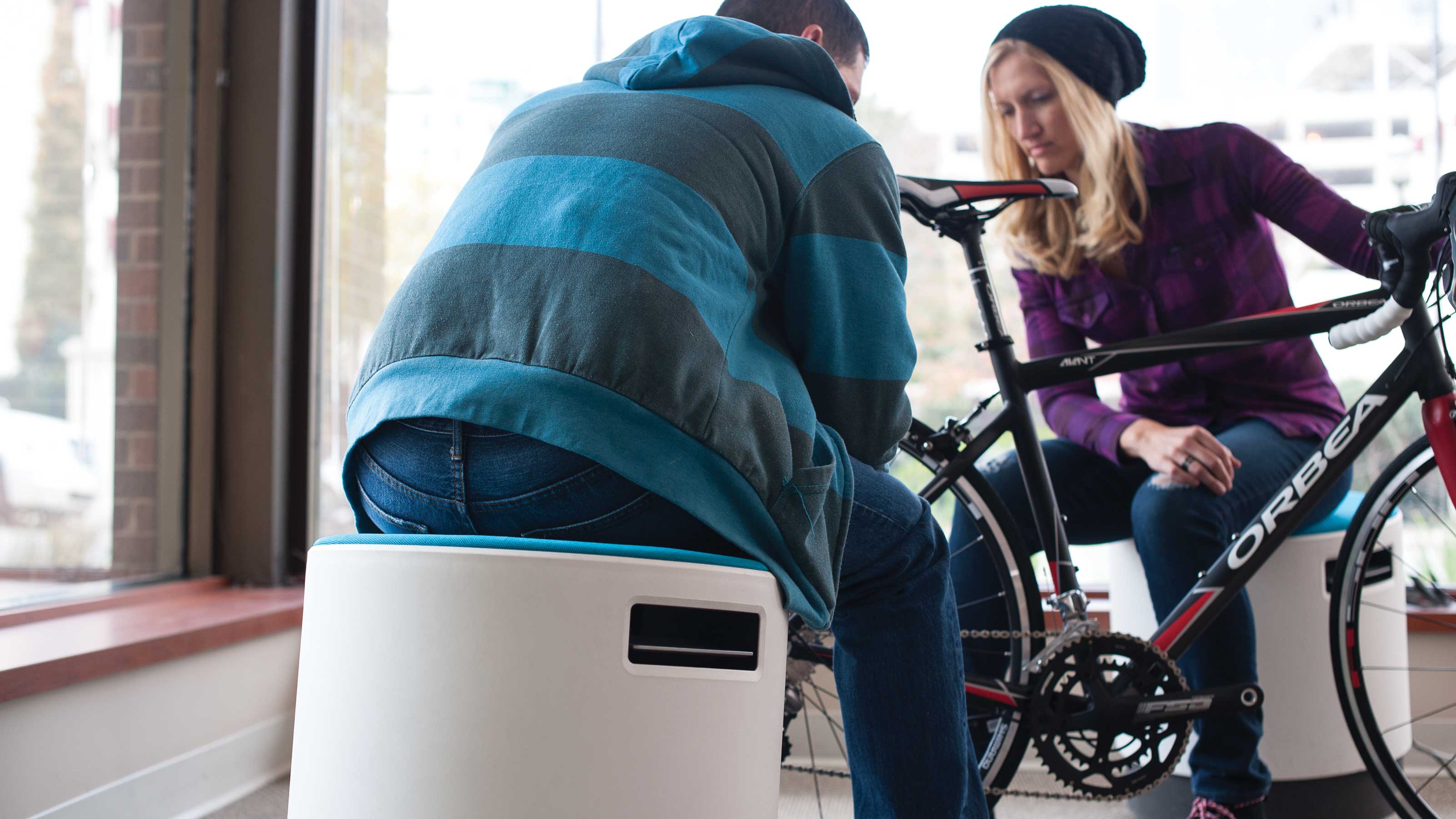 Buoy
Contoured base lets you tilt and swivel, engaging your core and encouraging active sitting posture. Five and a half inches of height adjustability with the lift of a lever. 20 lbs. with a built-in handle, Buoy is designed to go wherever you go.
Put your personality on display with a cap that reflects who you are. Choose from six base colors to complement your cap selection.
Excessive sitting doesn't do anything to boost your wellbeing. Luckily, experts say that combatting negative sedentary effects can be as simple as making frequent posture changes. That's where Buoy comes in. Core muscles fire up as you lean in and swivel, while legs work to keep you balanced, upright and focused on the task at hand.
---
Because nobody likes to run out of writing space…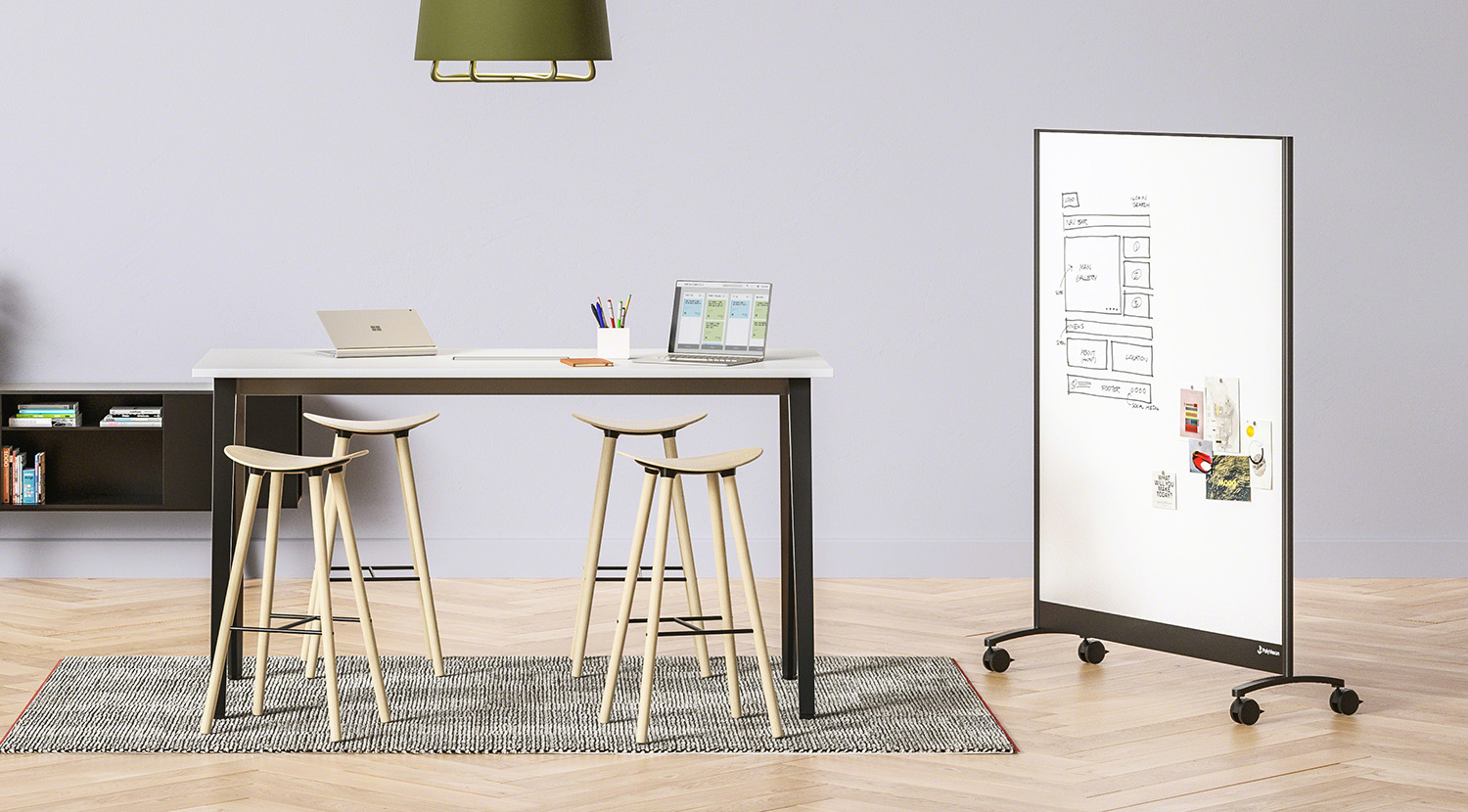 a3 CeramicSteel Mobile Whiteboard
Line up multiple boards side by side for large brainstorming sessions, separate them for smaller breakout sessions, or simply move collaboration from one room to another. When not in use, Mobile nests easily to save on space.
Made with a3 CeramicSteel, Mobile features a smooth, glass-like surface that is magnetic and easy to clean. Resistant to scratches, stains, fire, and bacteria, CeramicSteel offers lasting durability for more than 50 years.
Mobile is available in a wide variety of sizes to fit any space and work style. The powder-coated aluminum frame is designed with a selection of neutral colors to blend seamlessly with your existing design aesthetic.
---
Because nobody likes to have limited technology…
Steelcase Roam's sleek, approachable design and total flexibility empower teamwork to happen wherever ideas strike: anytime, anywhere, anyway.
Roam moves easily on smooth-rolling casters for easy on-the-go transitions throughout a workspace, from a conference room to a private office to casual spaces and beyond.
With a minimal design, Roam integrates seamlessly into any workspace. The stand is a familiar easel-style design, making it stylish and approachable for collaboration anywhere.
Roam was created to perfectly complement Surface Hub 2 for collaboration anywhere. With a storage tray and cord management designed to hold an optional APC™ Charge battery for untethered use.
---
Because sometimes, for better meetings, you just need it all!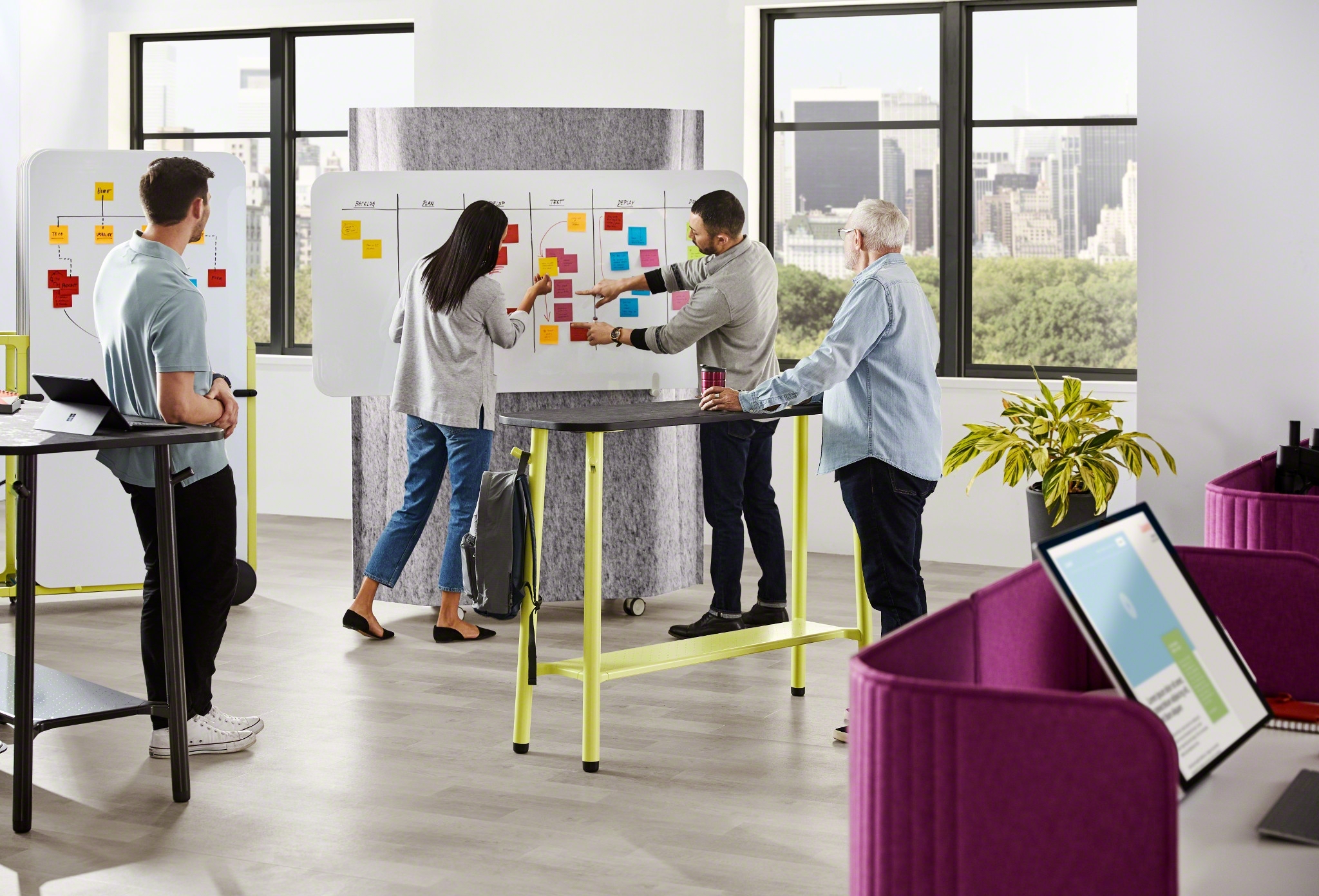 Steelcase Flex Collection
Steelcase Flex was designed after observing high-performing, hyper-collaborative teams across the globe, understanding how they work and what they need to be their best. Inspired by teams using design thinking and agile practices, Steelcase Flex gives teams the flexibility and control to adapt their space on demand to meet their rapidly-changing activities.
Designed with interconnectivity and clever details, the entire collection works together allowing teams to reconfigure their space in a matter of minutes. The pieces work well on their own, but just like teams, they work better together.
---
Google My Business
We've recently joined the Google My Business community and would love to hear your feedback on how we are doing!  While you are there, please check out some of the new Steelcase offerings in our photo gallery as well.
We are always looking for committed, connected and curious individuals to join our team, employment opportunities available.