Hard Casters vs. Soft Casters
A very important factor to consider when purchasing an office chair that often gets overlooked is whether your chair will be used on a carpeted floor or on a hard surface floor such as wood, laminate, tile or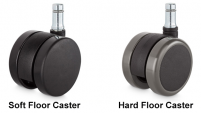 vinyl. Today's office chairs come with many options, arms or no arms, standard lumbar or adjustable lumbar, and even the type of caster.
Hard desk chair casters are standard on most chairs and are made for carpeted floors, however, not all offices are carpeted. If your floor is a hard surface such as hardwood, laminate or tile, you will need soft casters on your chair. Many people prefer to use a chair mat to protect their carpet.  Soft desk chair casters should also be used with hard plastic chair mats. Soft casters are typically offered at a small upcharge but sometimes at no difference in price depending on the chair and the manufacturer. But whether offered at an upcharge or not, it is well worth it to have soft casters if you will be using the chair on a hard floor.  Using hard casters on a hard floor is actually quite hazardous and will affect the life cycle of your chair.
A chair with hard casters will scoot very quickly on a hard floor sometimes catching an employee off guard, and the employee may find themselves on the floor. It is not worth the risk of injury to the employee and liability to your company. It is imperative to always take the type of flooring into consideration when selecting the options for your chair. Steelcase even has a specialty site set up to help guide your caster selection.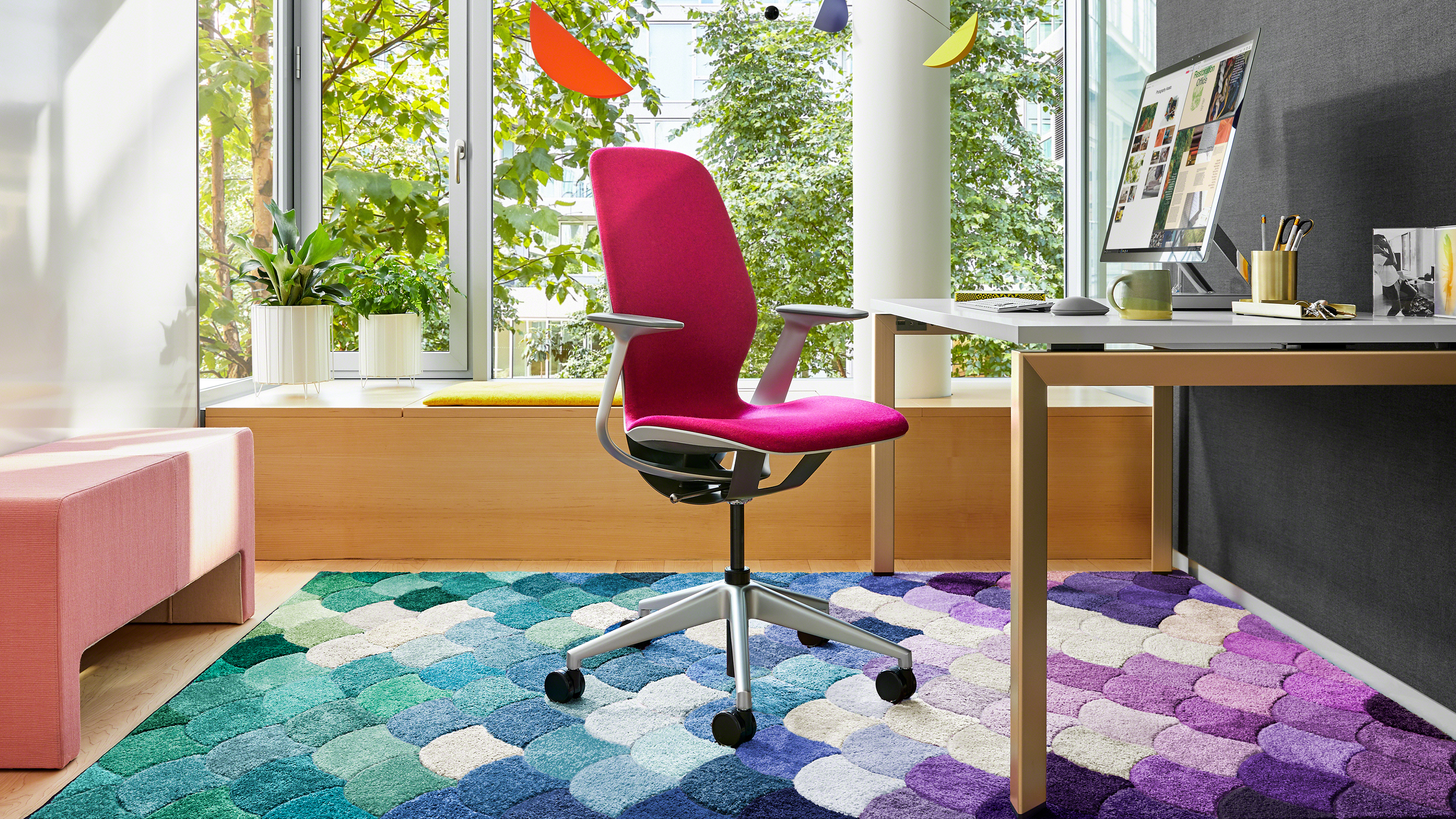 Contact us and our team of experts can select the right desk chair caster and model for you and your workplace.
---
Google My Business Page
We've recently joined the Google My Business community and would love to hear your feedback on how we are doing!  While you are there, please check out some of the new Steelcase offerings in our photo gallery as well.
---
Featured Product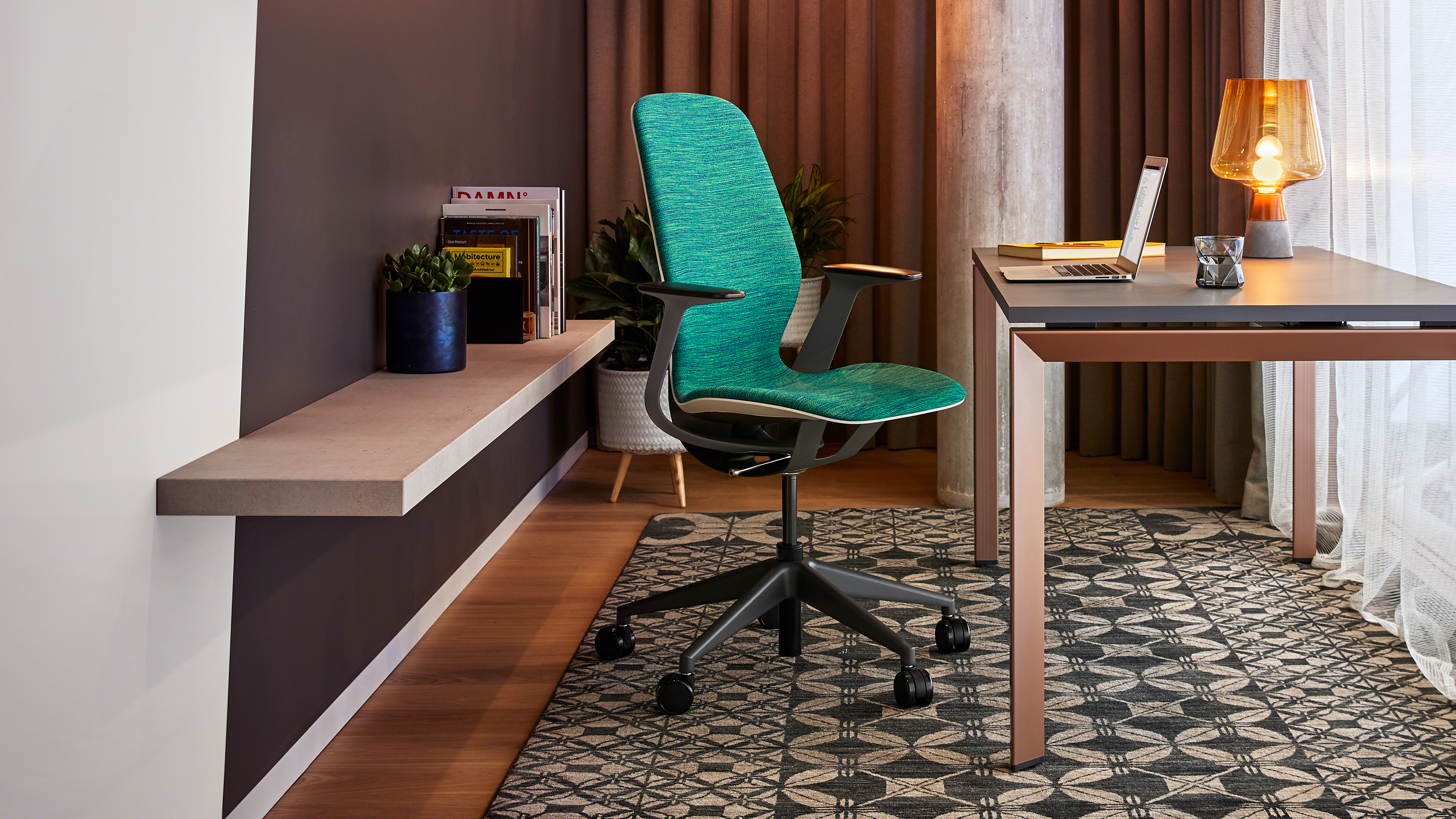 The idea for SILQ was clear; Steelcase wanted to create a chair that's simple, more organism than machine. One that operates intuitively and invites the human body to participate in the experience.
To get there they pushed the boundaries of material science. Through explorations with carbon fiber, they achieved their vision. But it was a material process breakthrough that embodies the qualities of carbon fiber, that allowed them to deliver on their aspiration at mass scale.