Upgrade Your Office Chair in 2020
Whether you are looking for an office chair, guest chair, collaborative chair, or a conference chair, Phillips Workplace Interiors can help! Don't forget to check out our blog post on selecting the right caster for your new office chair as well!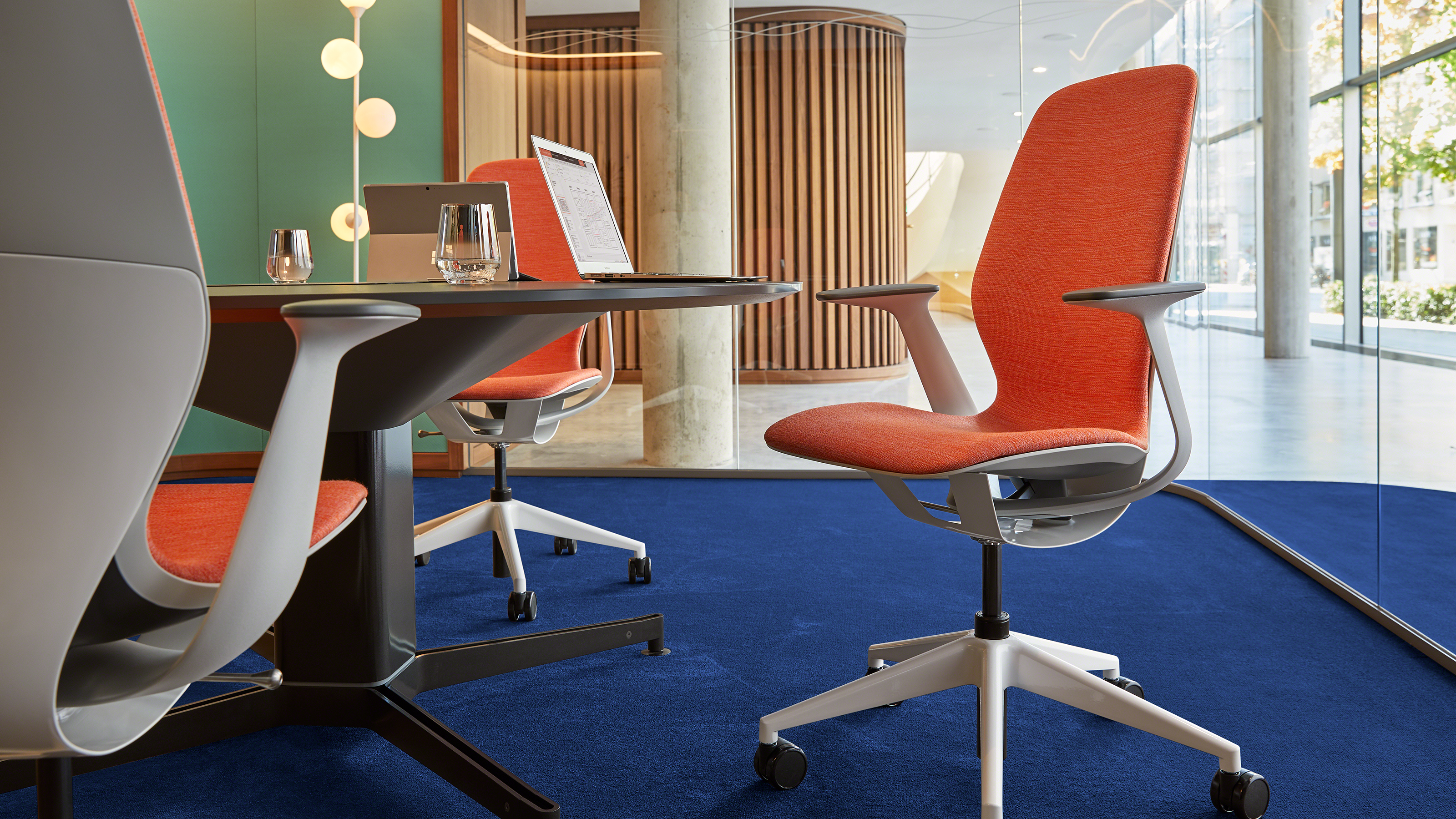 The idea for SILQ was clear; Steelcase wanted to create an office chair that's simple, more organism than machine. One that operates intuitively and invites the human body to participate in the experience.
To get there they pushed the boundaries of material science. Through explorations with carbon fiber, they achieved their vision. But it was a material process breakthrough that embodies the qualities of carbon fiber, that allowed them to deliver on their aspiration at mass scale.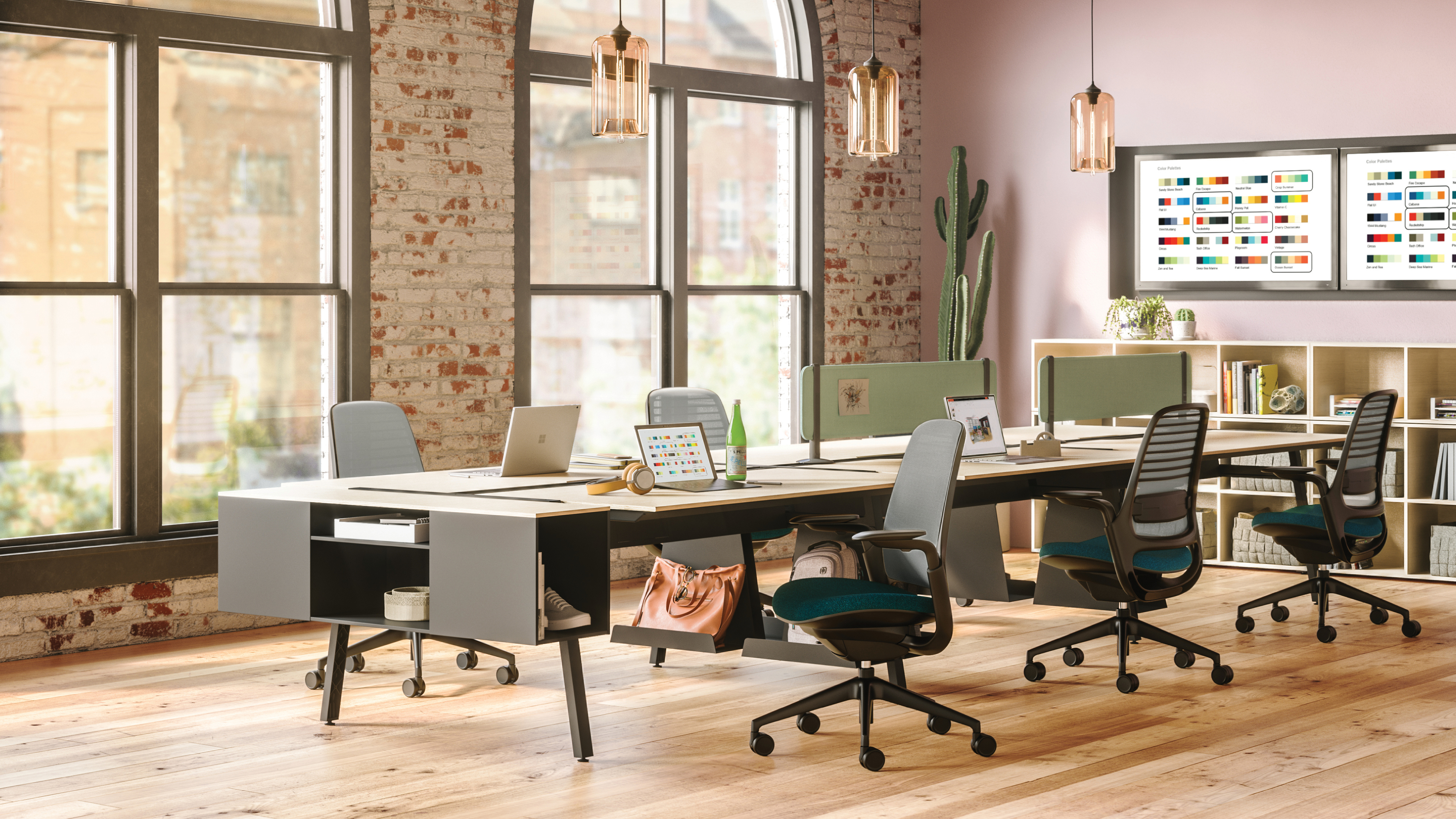 With 11 mix-and-match knit, flexor and lumbar colors, and a wide range of shell and finish options, Steelcase Series 1 offers an abundance of choice that enables organizations to express their brand in a way that represents them best.
Steelcase Series 1 was thoughtfully designed with integrated LiveBack technology, adaptive bolstering, and 4D adjustable arms, delivering the dynamic performance you've come to expect from Steelcase.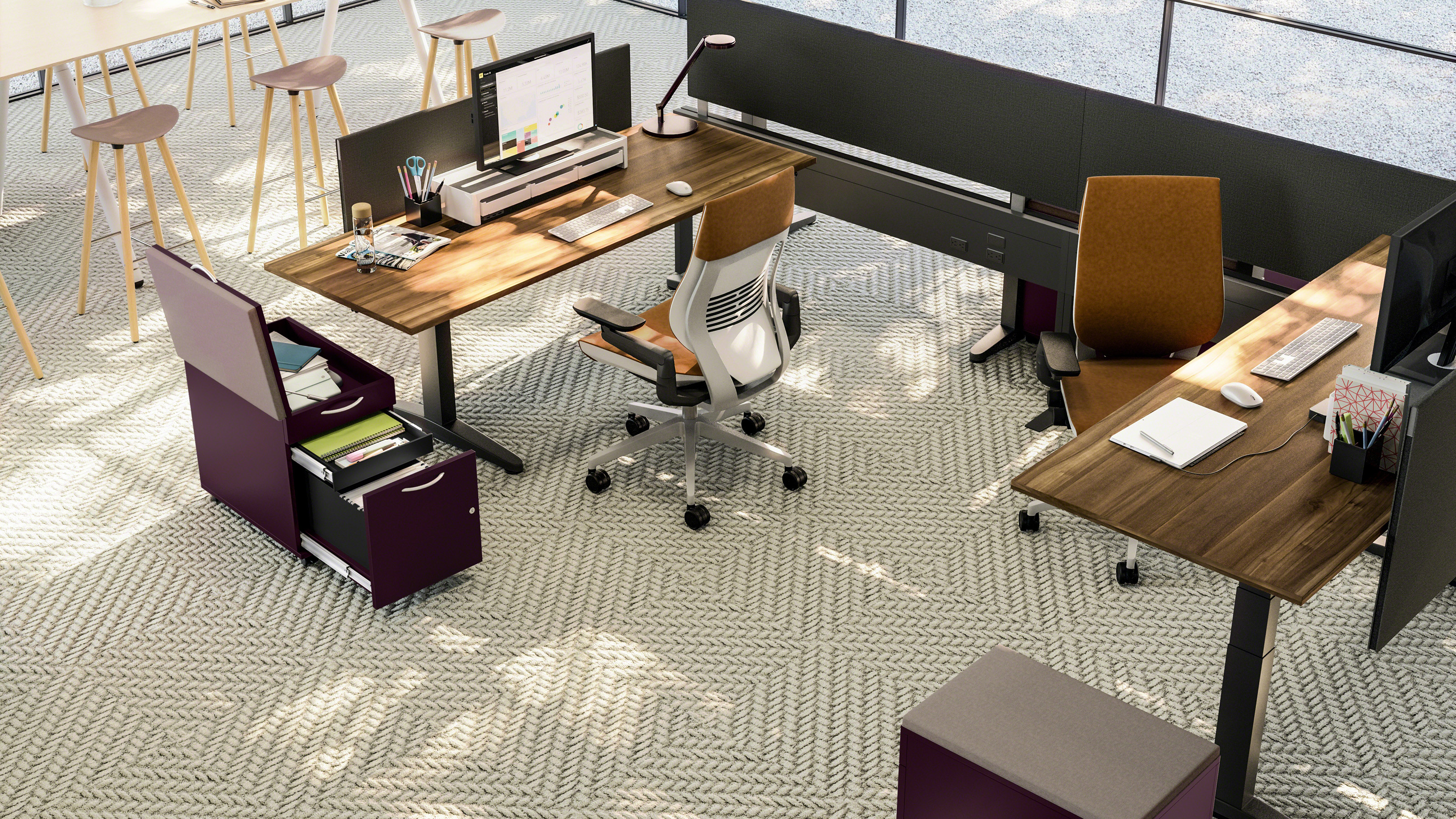 Gesture supports movement between devices and healthy postures when interacting with technology. The Gesture 360 arm moves like the human arm, which allows users to be supported in any position. Arms and shoulders remain supported when texting on a smartphone, typing on a keyboard or swiping on a tablet, helping to prevent "Text Neck™".
Gesture supports the greatest range of postures in three ways: through the back, the seat, and the arms. With 3D LiveBack, Gesture changes shape and mimics the natural motion of the spine contouring to the user, creating the deepest recline. Adaptive bolstering allows Gesture's seat to contour to the size of any user providing customized comfort.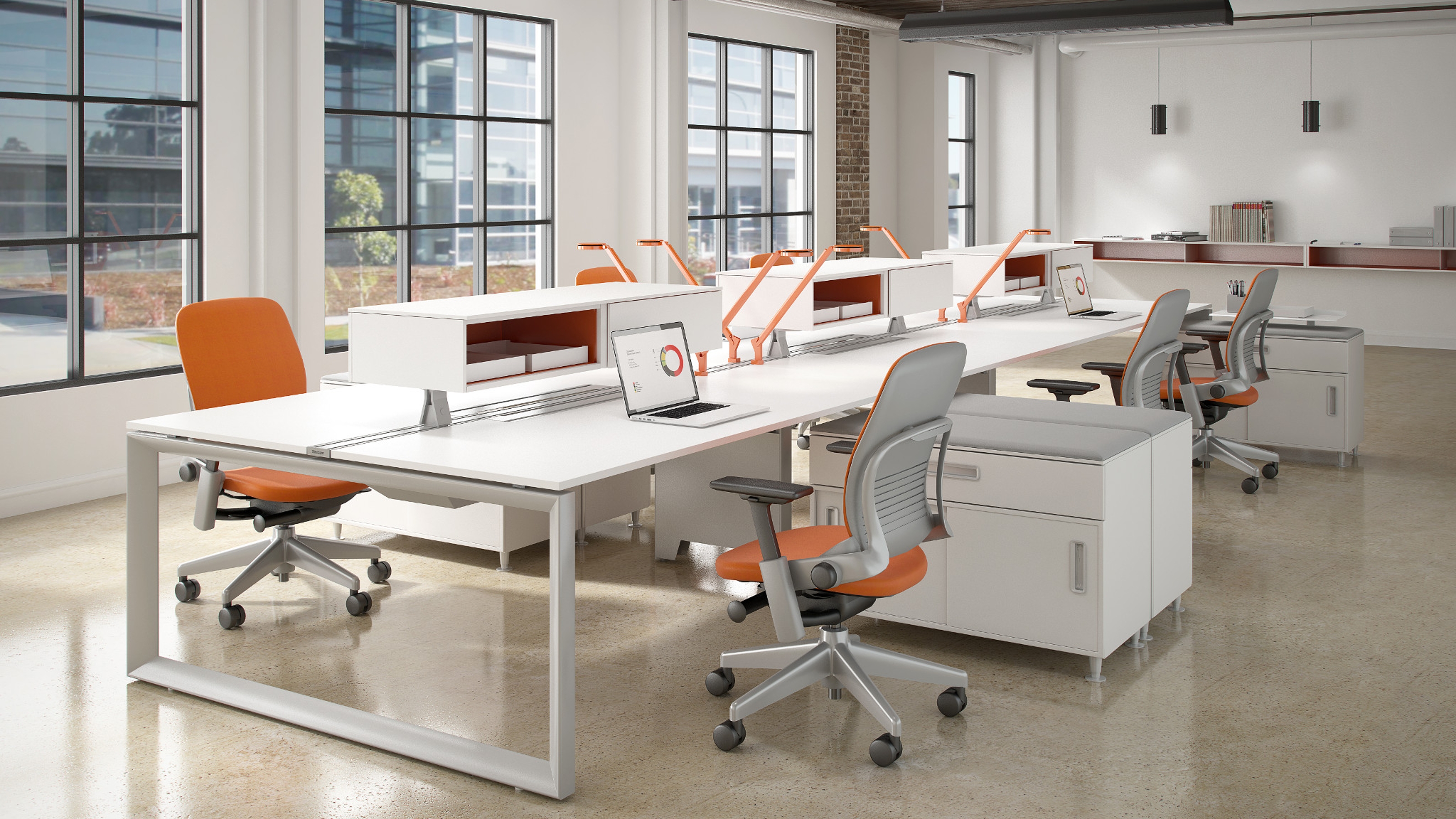 The Leap WorkLounge, developed in conjunction with IDEO, combines elegant form, rich materials, and Leap technology.
Research has shown that changing posture is the right thing to do for good health. So, if you need to push back and relax in a deep recline, sit up to keyboard, or even something in between, the Leap WorkLounge and Ottoman will provide you with exceptional comfort and support.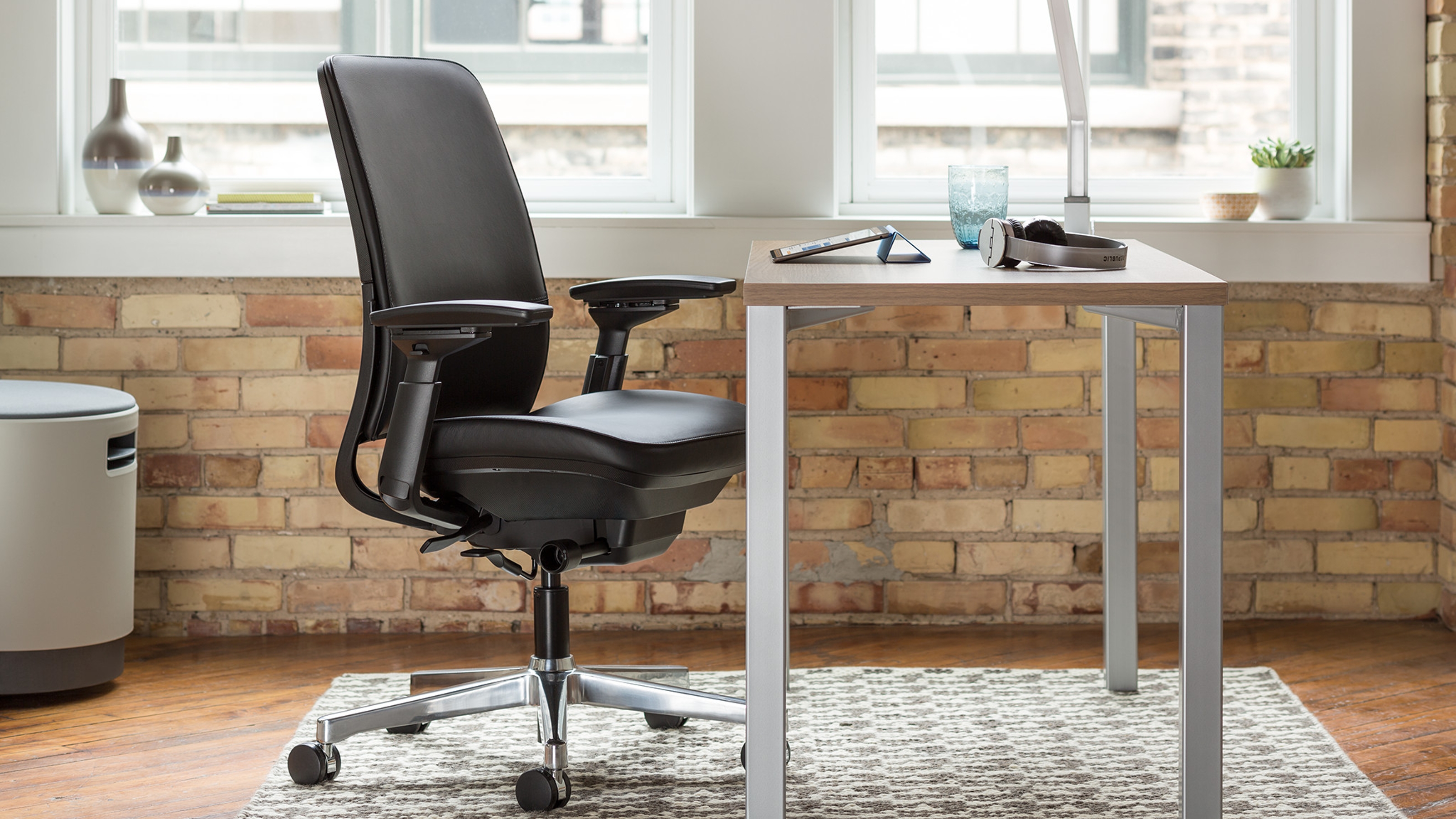 The Amia office chair was designed by Steelcase, in collaboration with industrial designer, Thomas Overthun of IDEO.
That nice flex you feel when you lean against the Amia chair's backrest is the LiveLumbar™ technology inside. Different than a typical lumbar "cushion", LiveLumbar is a system of flexors that move with your back for consistent, dynamic support. Two handles on the chair's backrest let you slide the LiveLumbar to the ideal position for you.
Whether it's the conference room, a personal workstation, or the home office, the versatile design of the Amia office chair fits into any work environment.
---
Google My Business Page
Phillips Workplace Interiors recently joined the Google My Business community and would love to hear your feedback on how we are doing!  While you are there, please check out some of the new Steelcase offerings in our photo gallery as well.
We are always looking for committed, connected and curious individuals to join our team, employment opportunities available.
---
Liquidspace
We've invested in making our workspace as agile as possible, so we can truly experience the working environment we provide to our customers on a daily basis. Phillips Workplace Interiors is now part of the LiquidSpace (online marketplace and workspace network for renting office space) community so we can share our incredible space with those needing a space to meet or collaborate. Phillips Workplace Interiors would love to have your organization visit our authorized Steelcase showroom today; schedule time in one of our three spaces below!