Office Power Solutions
Laptop and phone batteries never seem to have enough power when you need them most; these office power solutions will make sure that never happens again.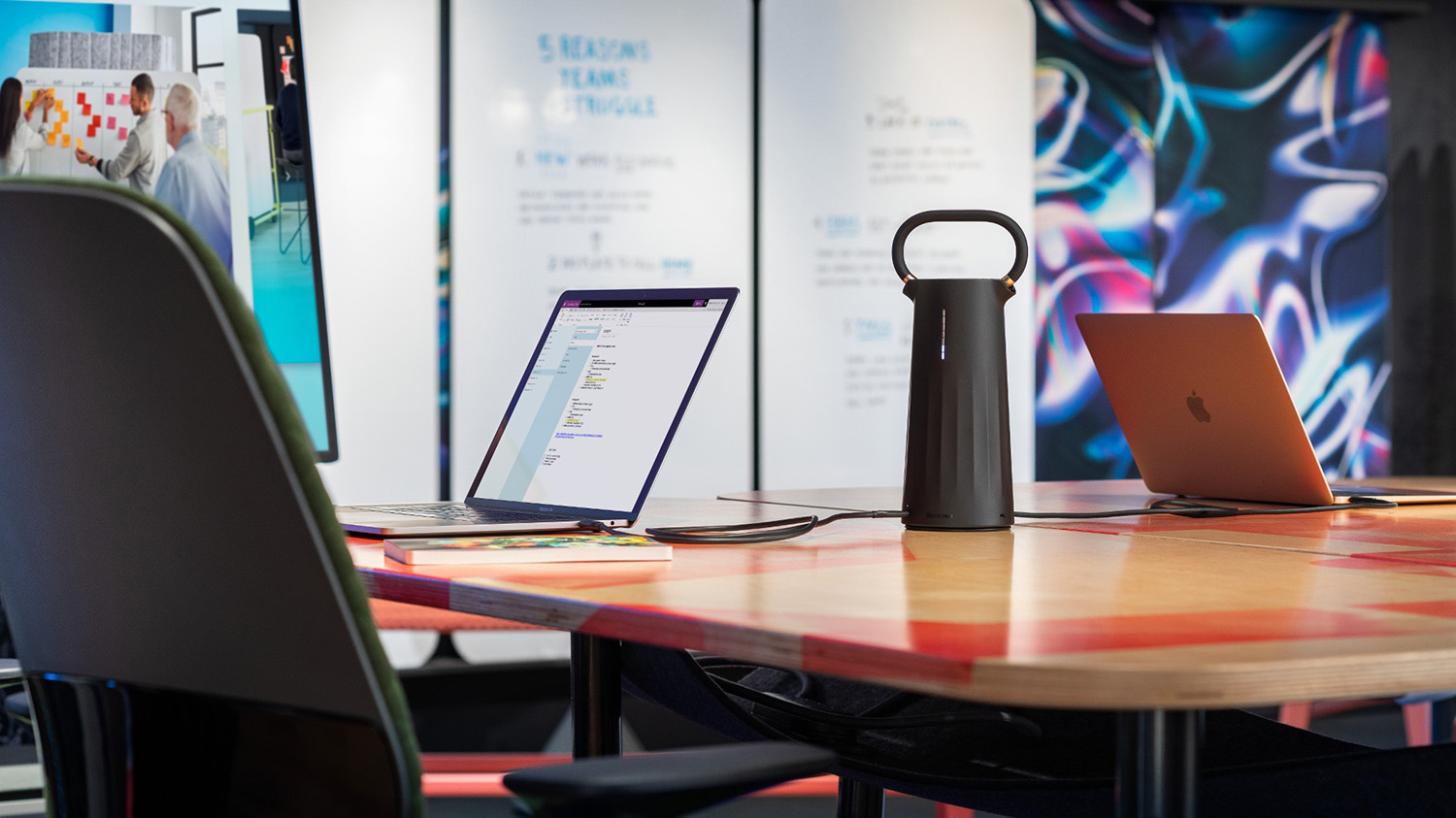 Teams and individuals need the freedom to work in a range of spaces, but access to power limits where they can go. With Steelcase Flex Mobile Power, people can charge their laptops or other personal devices anywhere, so they never have to worry about where and how they will stay powered up. The first of its kind enterprise-level, high-capacity mobile power solution allows workplaces to become more fluid and for teams to work wherever they need to.
---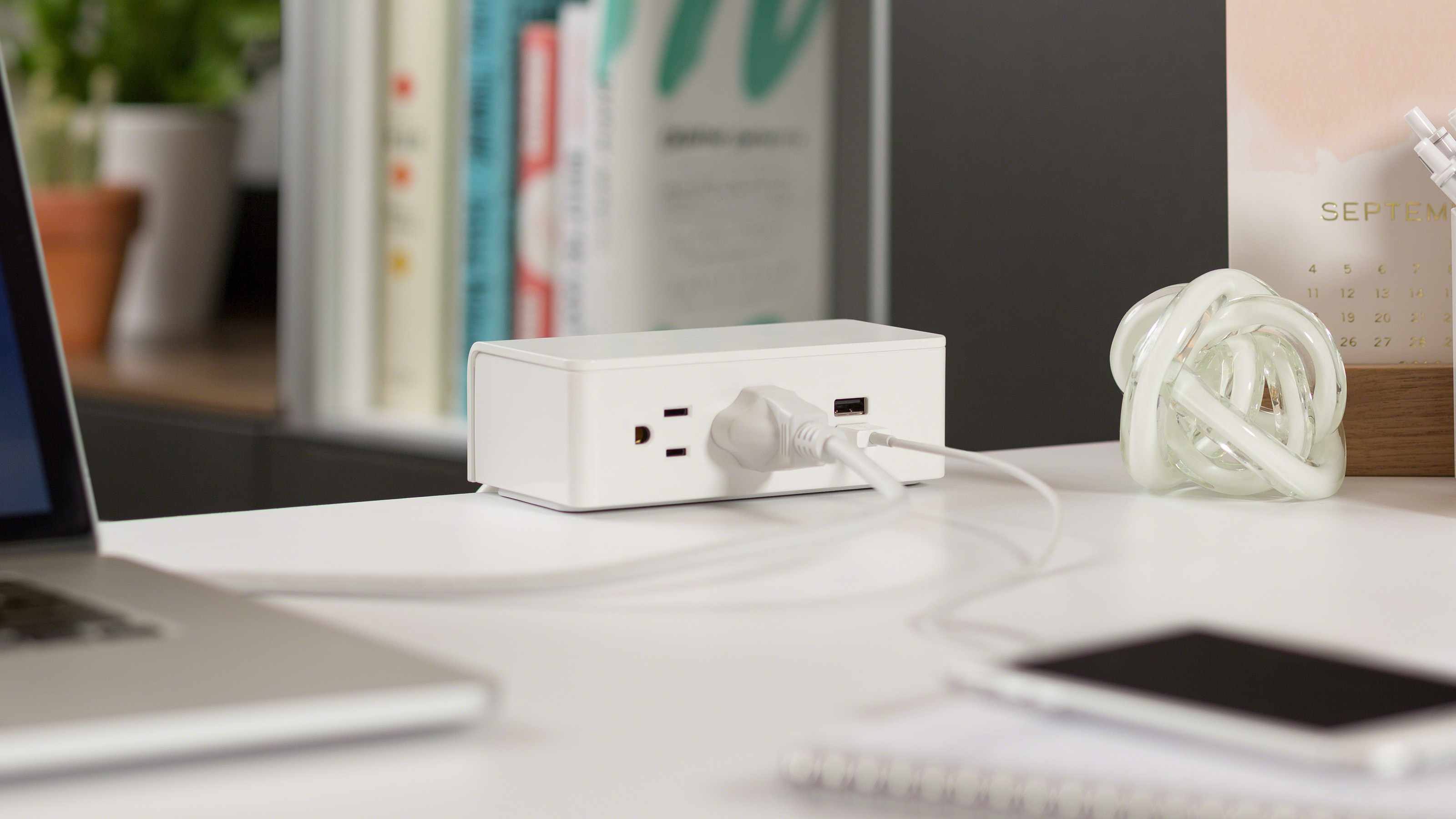 The sleek, monochromatic design integrates with any aesthetic. Offered in Rail and Clamp mounts, both reposition easily along the rail or worksurface, to support a changing work environment.
---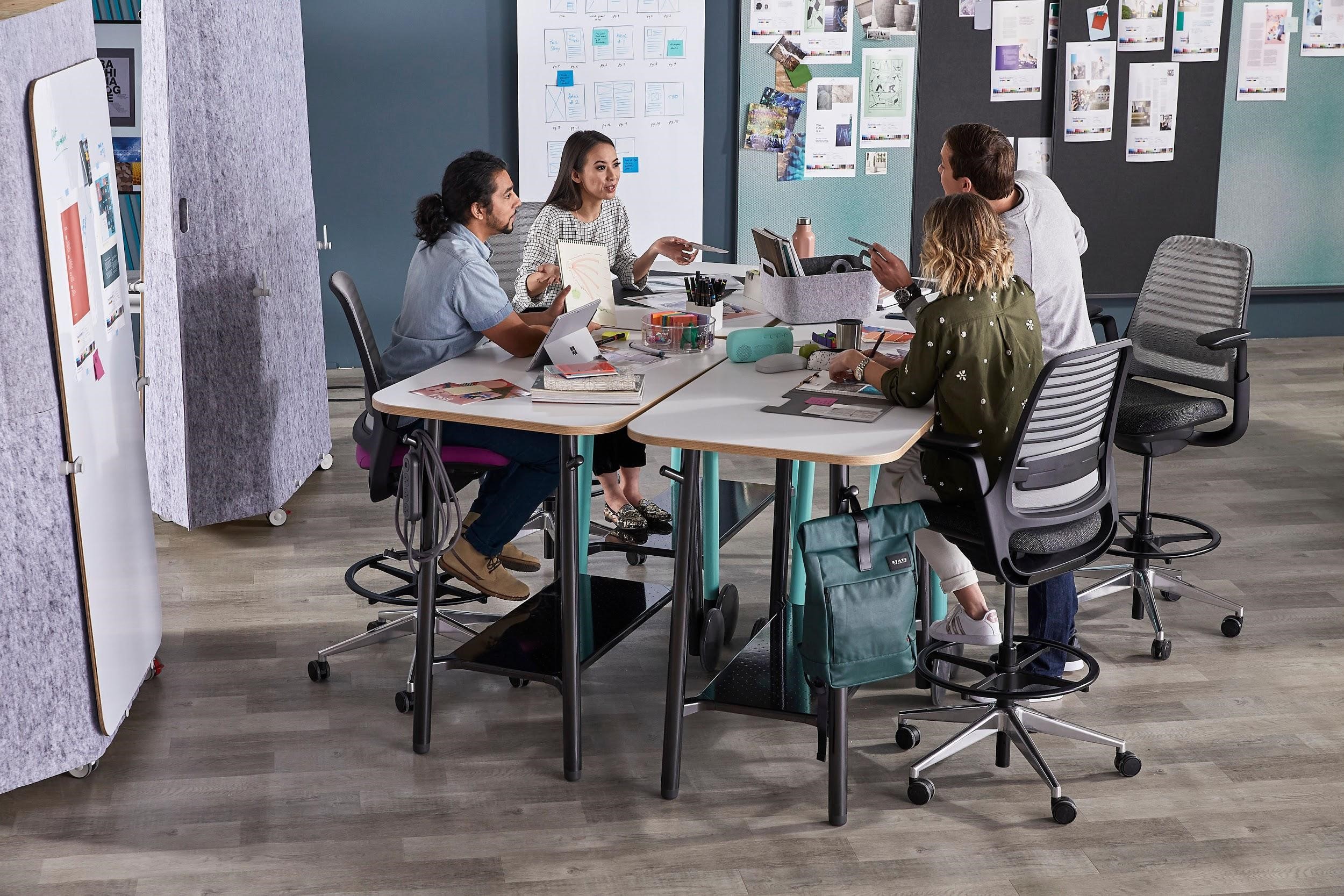 With six bold colors and a weighted, rubberized back, the power hanger will stay put when you're on the move. Hang it on a table or the stand, you'll want it close when you're getting work done.
---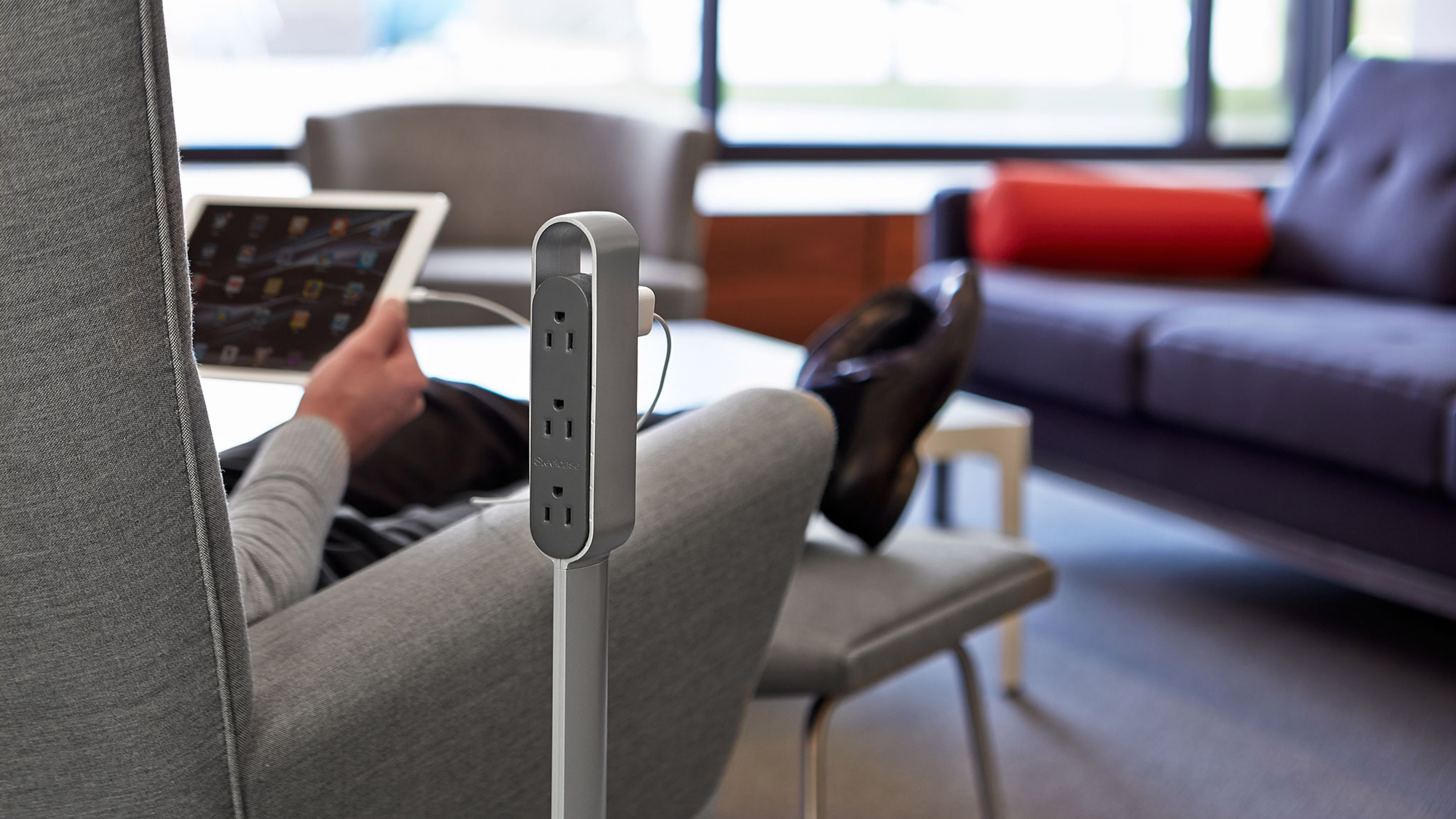 Thread offers a workplace solution unlike any other. Its ultra-thin design lays nicely underneath the carpet.
At a height of just 3/16″, Thread's power track seamlessly integrates into space, providing power to furniture and users, without impacting foot traffic.
---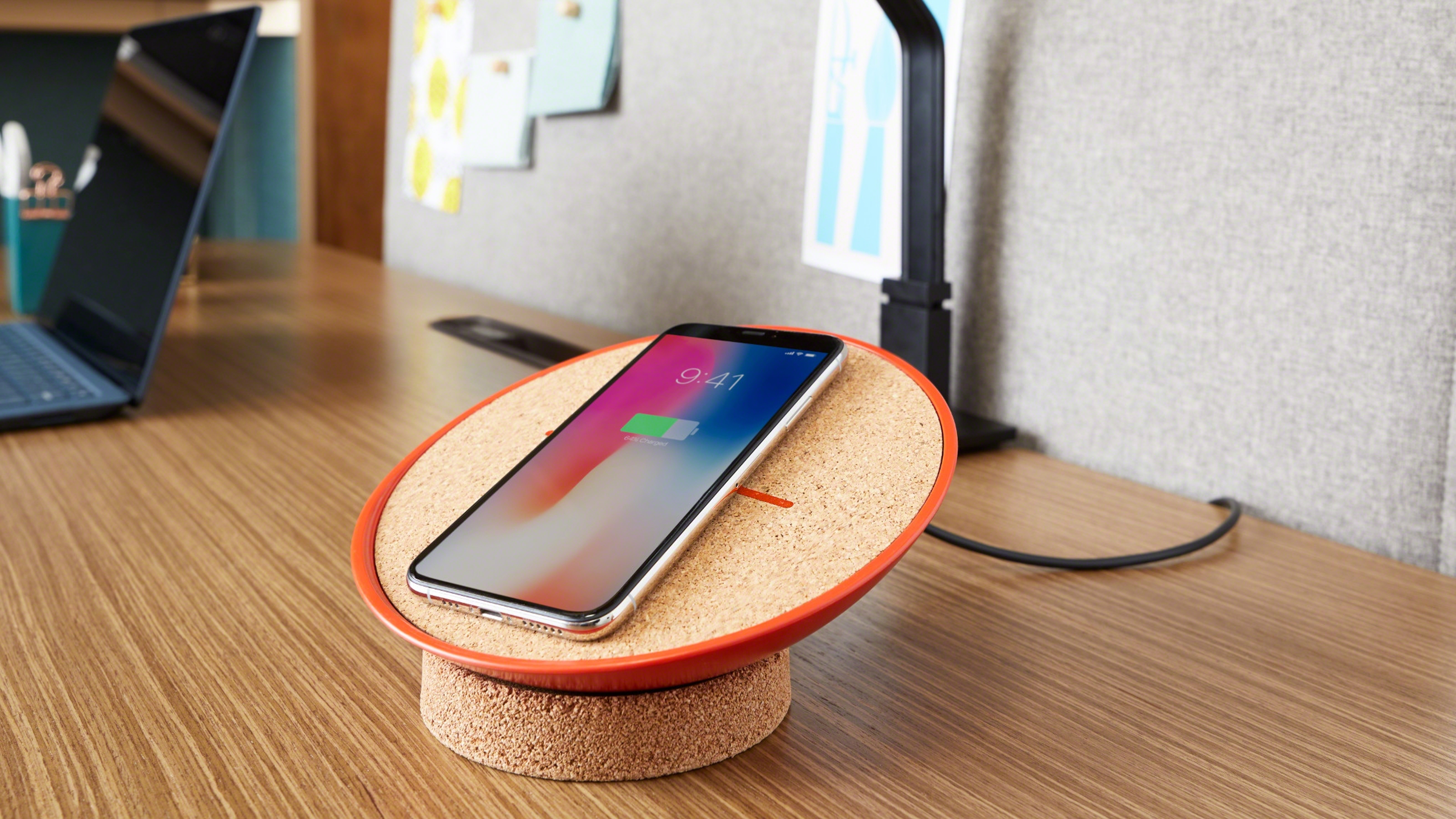 SOTO Wireless Charger uses wireless charging technology to power mobile phones. The cork surface provides a soft landing spot for your phone, and it's angled to provide visibility at all times. Optional cork pedestal adds additional articulation.
---

We've invested in making our workspace as agile as possible, so we can truly experience the working environment we provide to our customers on a daily basis. Phillips Workplace Interiors is now part of the LiquidSpace (online marketplace and workspace network for renting office space) community so we can share our incredible space with those needing a space to meet or collaborate. Phillips Workplace Interiors would love to have your organization visit our authorized Steelcase showroom today; schedule time in one of our three spaces below!