Phillips Workplace Interiors Talent Thursday- Nicole Rummel
This Talent Thursday we'd like to introduce Nicole Rummel and feature the Steelcase Series 1 office chair!
What do you do for Phillips Workplace Interiors?
At this time, my role with Phillips is still being defined. I have been asked to be a "sponge", take it all in, learn as much as I can and think BIG. I am very excited to see where this opportunity leads me and how I can assist in making a positive impact on our clients and our team
Favorite project you've ever worked on and why?
My favorite project was one that I worked on with my previous employer. It was a pediatric rehabilitation site. This department was relocating from an outdated basement setting that was not ideal for patients or staff. Through collaboration with the construction team, subcontractors, vendors, etc., we were able to create an amazing space that children look forward to going to. Selecting one aspect of this space that is my favorite is near impossible. From the colors and interactive screens in the waiting room to the exciting flooring design in the corridors, and the life-sized "treehouse" in the gym space – each area has something unique and exciting to offer. Words truly cannot do this space justice. Not only is the space fun, but it is inviting for patients and energizing for staff. Being able to provide this type of space to treat patients and offer such an amenity to our community is an amazing feeling
Who inspires you?
My son is my inspiration. He has a heart of gold and such a creative mind. He makes me want to do better every. He helps me to see the world through another set of eyes and provides a new perspective on life. He challenges me regularly, which is always welcomed – it's how we grow
If you could be in the movie of your choice, what movie would you choose and what character would you play?
Since we are so close to Christmas, what better movie to choose than Elf! Although I'm not a Christmas fanatic, I would choose this movie and play Buddy. Buddy is always spunky, sees everything in a positive light, doesn't care what others think, and spends his days trying to spread joy. "The best way to spread Christmas cheer is singing loud for all to hear." Sing loud for all to hear – daily, not just for Christmas.
And lastly, you're a new addition to the crayon box. What color would you be and why?
How about adding the Everlasting Gobstopper as a crayon?! This crayon would be multi-colored. Reminding you that change can be a good thing, always add color to your life and that the mark you leave is everlasting.
---
Google My Business Page
Phillips Workplace Interiors recently joined the Google My Business community and would love to hear your feedback on how we are doing!  While you are there, please check out some of the new Steelcase offerings in our photo gallery as well.
We are always looking for committed, connected and curious individuals to join our team, employment opportunities available.
---
Steelcase Featured Product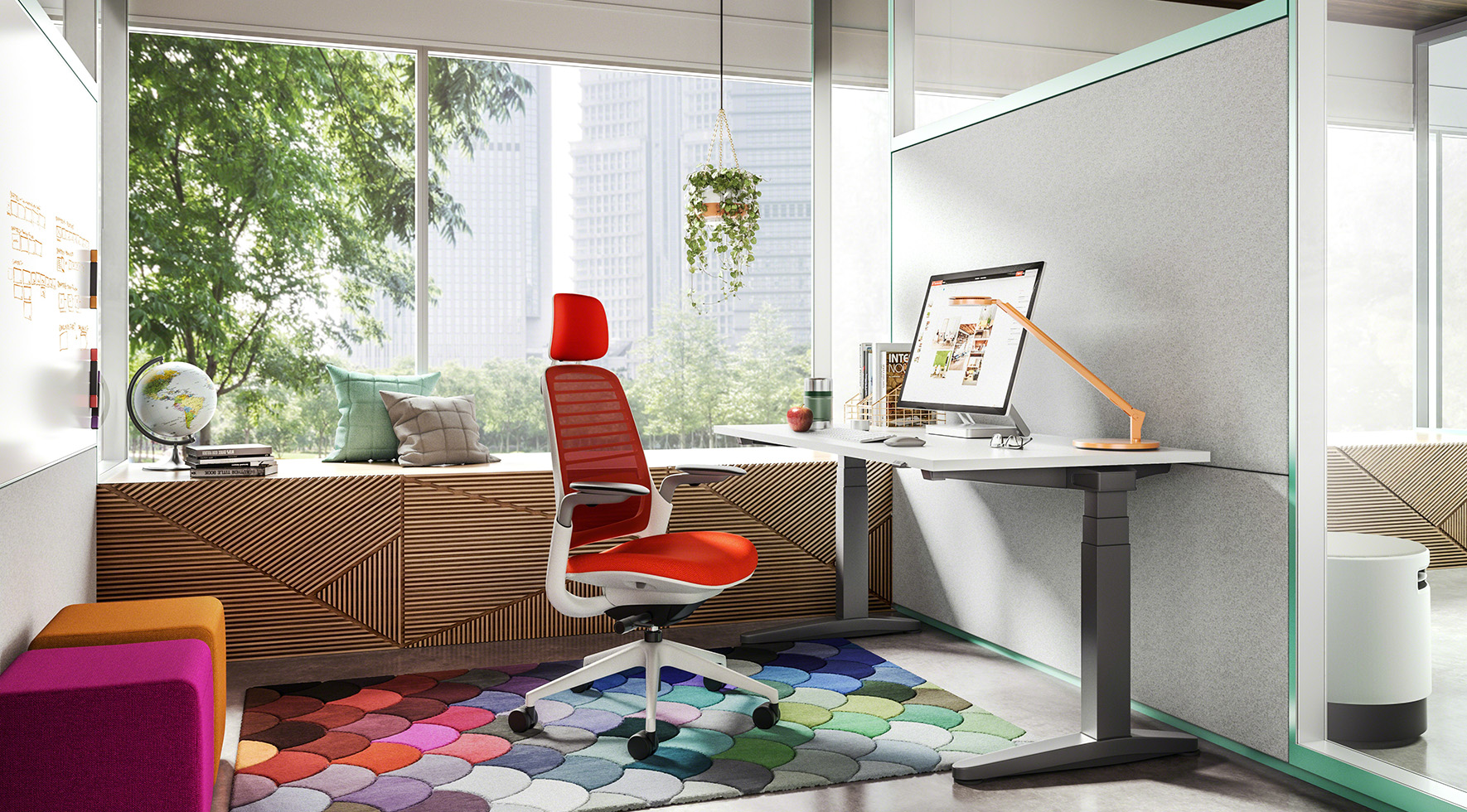 Steelcase Seating Begins with You
Series 1 is a lightweight innovative office chair.
MORE CHOICES
With 11 mix-and-match knit, flexor and lumbar colors, and a wide range of shell and finish options, Steelcase Series 1 offers an abundance of choice that enables organizations to express their brand in a way that represents them best.
INTUITIVE SUPPORT
Steelcase Series 1 was thoughtfully designed with integrated LiveBack technology, adaptive bolstering, and 4D adjustable arms, delivering the dynamic performance you've come to expect from Steelcase.
Finding the right caster for your Series 1 innovative office chair:
If you are confused about what caster to pick for your chair, please visit this site for instructions.