Five Favorite Steelcase Products From Our Senior Interior Designer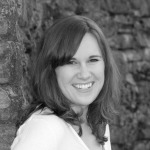 I recently had a chance to sit down with Gwen Billman to detail her five favorite Steelcase products from the Winter 2020 collection and why she thinks these items stand above the rest. 
---

Sarto screens have a simple yet refined profile with a stitched perimeter, radius corners, and a fully tackable surface. The brackets integrate seamlessly into the bottom of the screen without any visible clamps. With brackets for Answer Beam, Answer Fence, FrameOne, Ology Bench and desk mount applications, Sarto provides a consistent aesthetic across the entire floorplan.
"The Sarto brackets are hidden, so it's visually seemless, and you can attach them to almost any desk system in the Steelcase offerings."

Meet Verlay, a wide range of tables minimal in nature with an elevated design ideal for collaboration throughout the workplace. Thinner tops, organic shapes and solid wood legs come together to create bold statement pieces or classic staples that complement the existing aesthetic of any space, big or small.
"Verlay showcases a beautiful wood or laminate conference table line. Steelcase provides many options in terms of leg style and top shapes to really customize the experience."

Hardworking materials lend Greenpoint a workshop-crafted feel. Clean lines and fresh finishes reinvent the private office for a vibe that's sleek, not stuffy.
"I love the minimal styling with the added linear details.  The open metal base is beautiful and comes with the Steelcase warranty!"

Bassline tables by Turnstone bring a unique look to any space. Choose from standard offerings or make a statement by adding your own custom top for a truly one-of-a-kind table.
"The top to base attachment makes the top of table seem to float, giving it an impressive visual. This table allows the customer to provide their own top, meaning you can turn almost any flat surface into an occasional table."

Complemented by a wide range of colors, the classic design of dash, and dash mini offer the ability to complete a space or give it a splash of life—so choosing the right light for the workspace and the user is simple.
"Dash is streamlined, easy to position, and the light is always where you need it. The product comes in 2 sizes, tons of colors, with attachment brackets for many Steelcase desk systems, as well as a freestanding base. You can really make it your own!"
Google My Business Page
Phillips Workplace Interiors recently joined the Google My Business community and would love to hear your feedback on how we are doing!  While you are there, please check out some of the new Steelcase offerings in our photo gallery as well.
We are always looking for committed, connected and curious individuals to join our team, employment opportunities available.
---

We've invested in making our workspace as agile as possible, so we can truly experience the working environment we provide to our customers on a daily basis. Phillips Workplace Interiors is now part of the LiquidSpace (online marketplace and workspace network for renting office space) community so we can share our incredible space with those needing a space to meet or collaborate. Phillips Workplace Interiors would love to have your organization visit our authorized Steelcase showroom today; schedule time in one of our three spaces below!