Five Favorite Steelcase Products From Our Interior Designer, Dana Jamison
I recently had a chance to sit down with Dana Jamison to detail her five favorite Steelcase products from the collection and why she thinks these items would look great in your workspace. 
---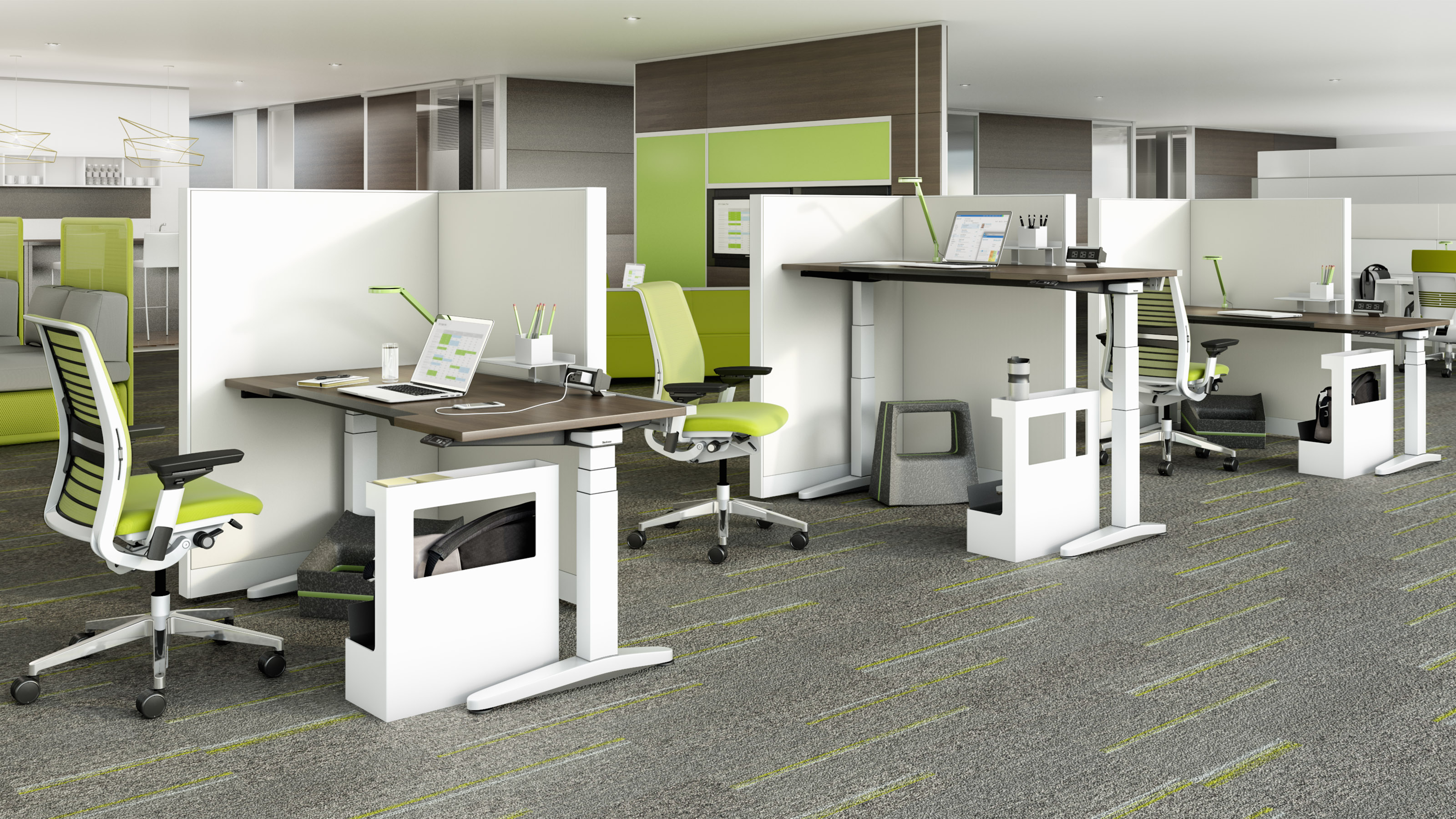 The health of any organization is dependent on the wellbeing of its employees. A healthy work-place safeguards the company's most significant investment—its people—ensuring maximum efficiency and innovation. Ology height-adjustable desk is designed to support the wellbeing of workers and encourage a more health-conscious environment
"This is the desk I sit at and I absolutely love being able to sit or stand at the exact height that works for me."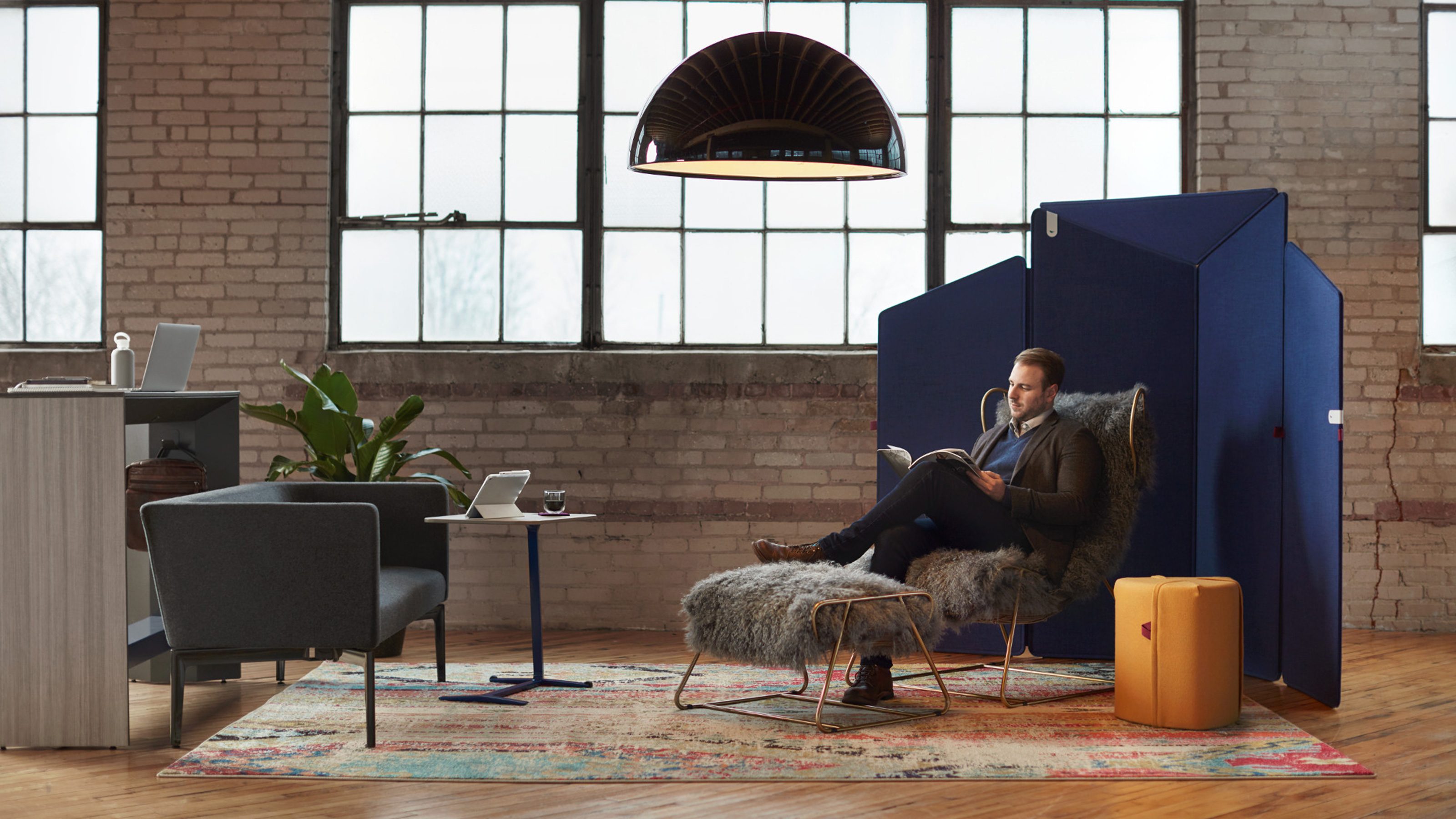 Clipper solves the need for on-demand visual privacy in the midst of distracting environments. Use one Clipper alone for a quiet solo escape, or pair several together for group collaboration. With Clipper, it's easy to rearrange your space based on immediate needs.
"I'm an introvert that sits in an open floor plan, so I am grateful we have a little lounge area in our studio with these screens. It's a place I can go for privacy, and they are super easy to move around, so you can really use them anywhere."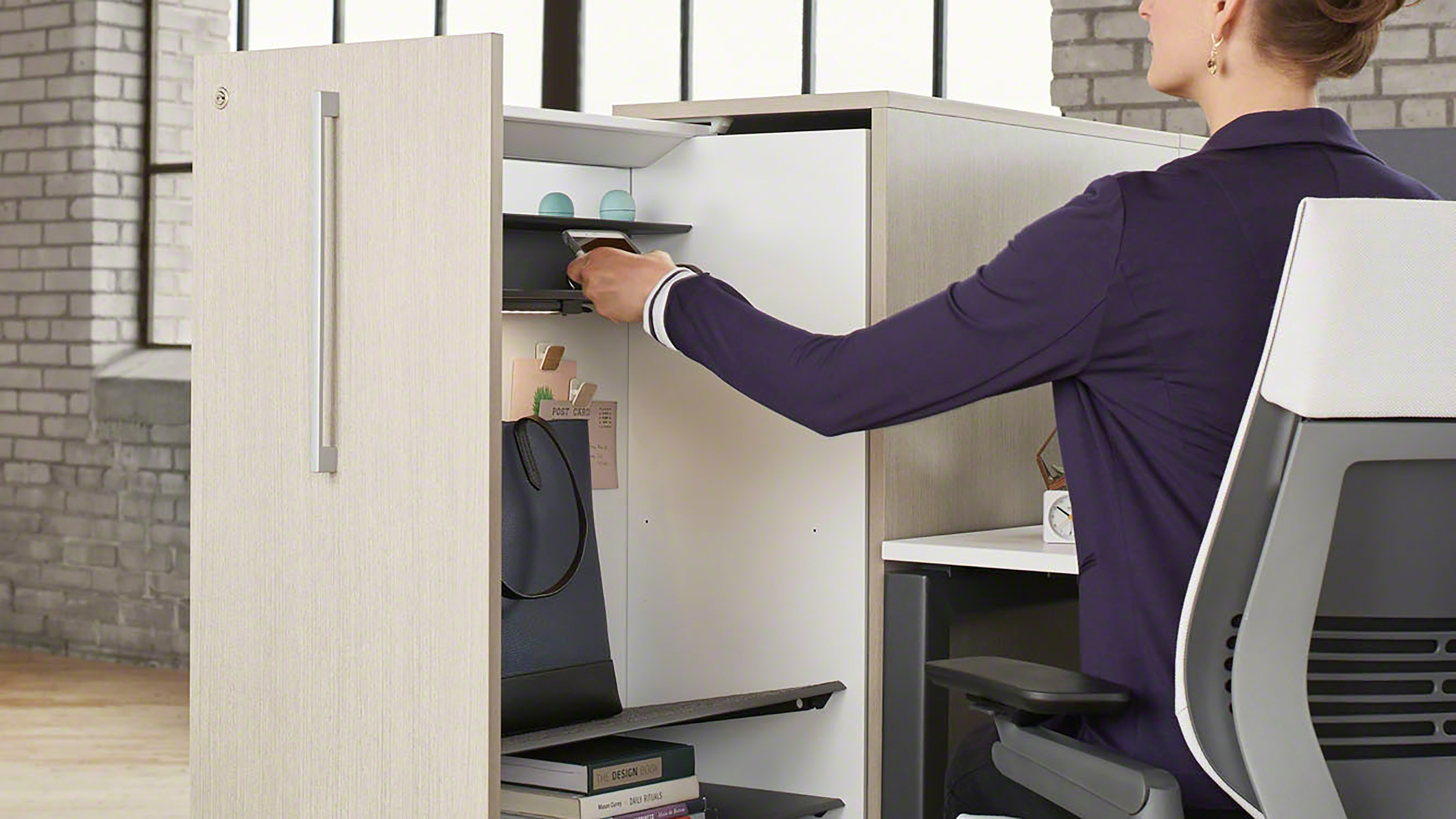 High-density storage helps organize documents and personal belongings to support both mobile and resident workflow. The bag drop version offers temporary storage and ease of access, while the shelf version provides resident workers room for papers, files, and supplies. Everything stays visible and close at hand.
"I have this storage cabinet at my desk and I love it for so many reasons.  When it's fully opened, it gives me enough privacy to avoid some distractions; I can store a crazy amount of things in it and I can also use the top of it as another surface space when needed."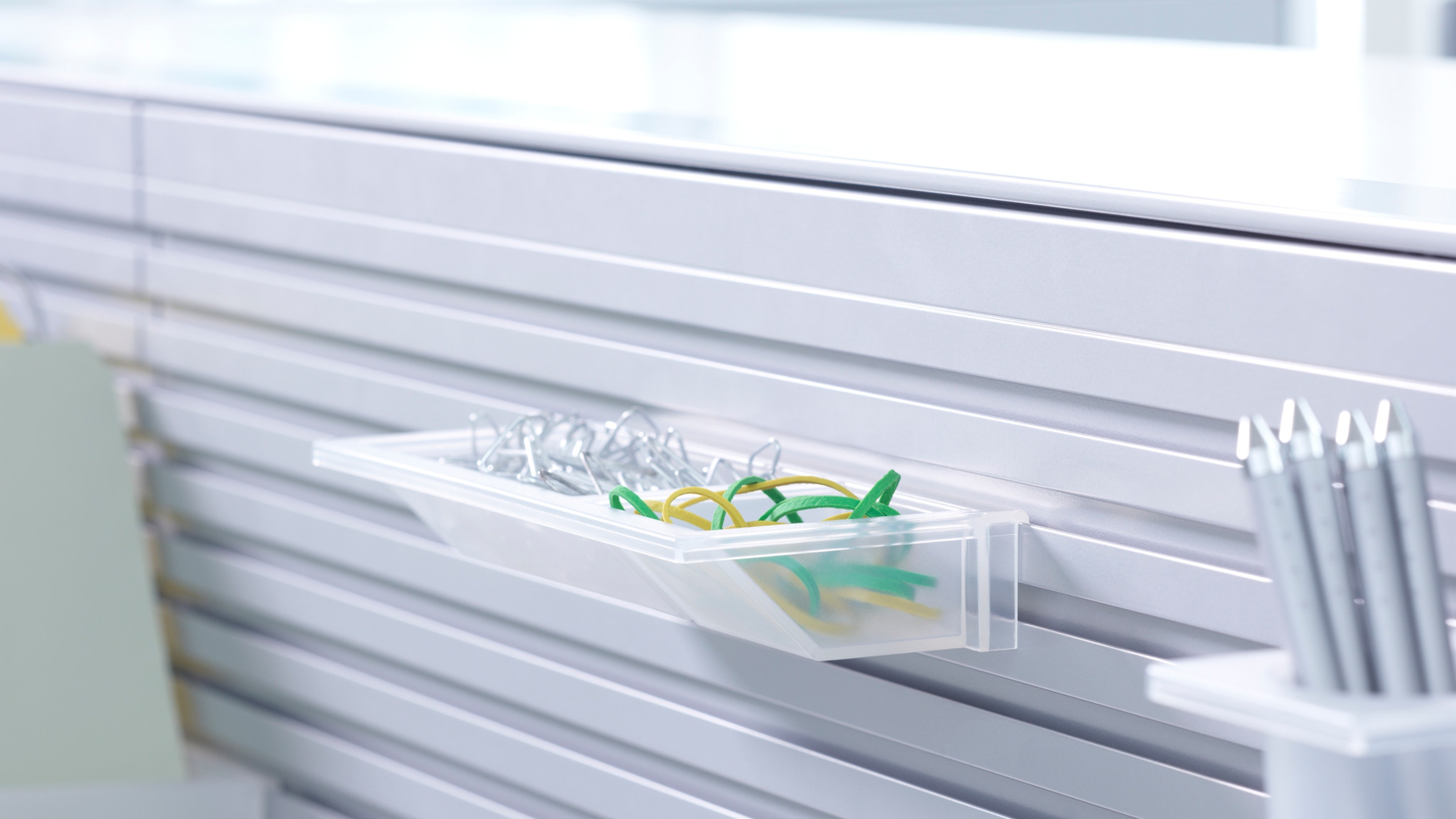 Manage clutter, organize information, and improve productivity.
"I would be lost without these at my desk! I like to organize things in piles, so having these Worktools right at my fingertips helps keep me neatly organized. My favorites from the collection are the Paperflo Manager and the Letter Tray."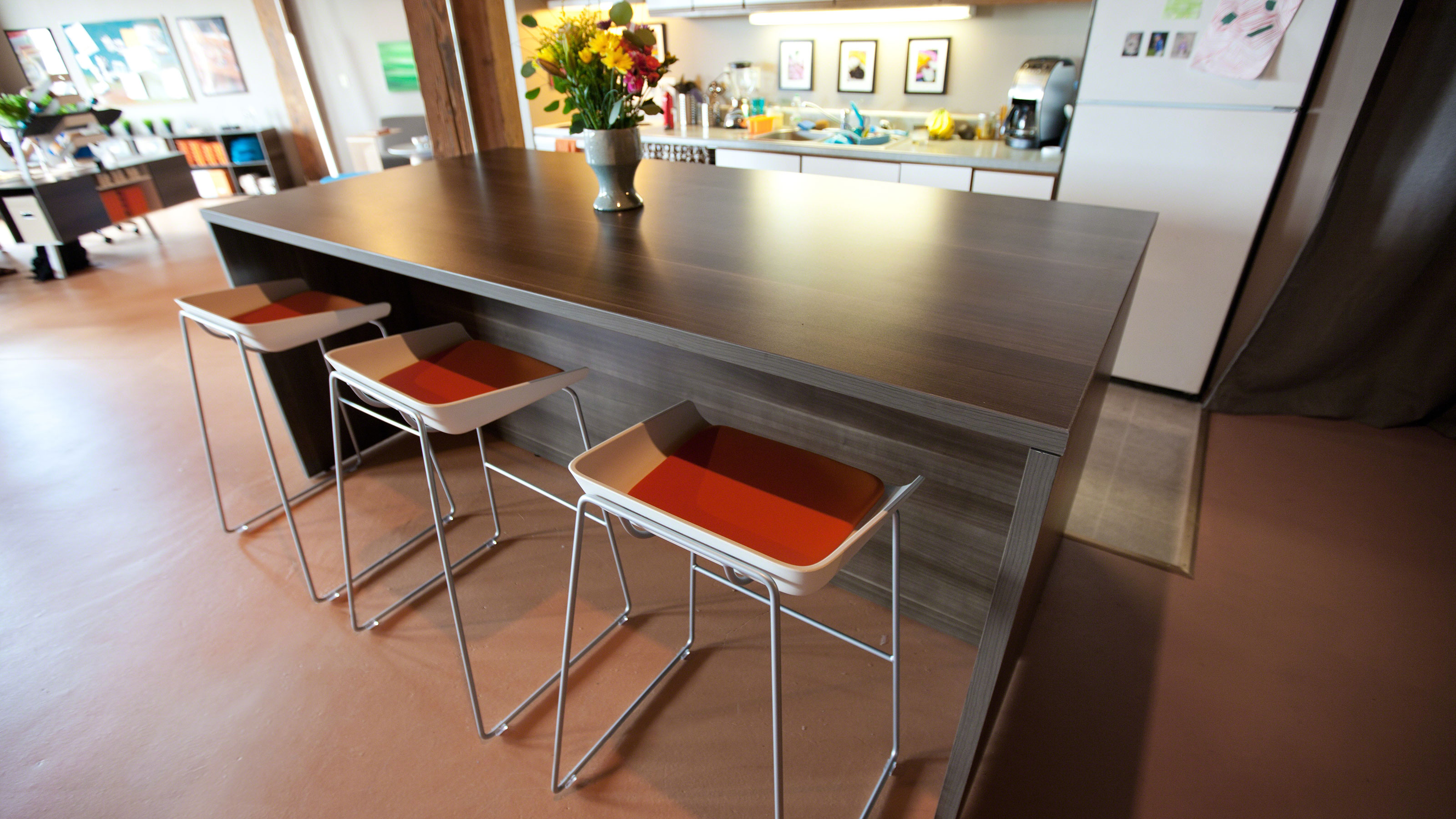 Looking for something simple? Scoop Stool fits the bill. With modern lines and subtle curves, Scoop gives you everything you need and nothing you don't.
"I've always liked how simple these stools are. You can do some fun things with color too when you use both plastic and fabric on the seat."
Google My Business Page
Phillips Workplace Interiors recently joined the Google My Business community and would love to hear your feedback on how we are doing!  While you are there, please check out some of the new Steelcase offerings in our photo gallery as well.
We are always looking for committed, connected and curious individuals to join our team, employment opportunities available.
---

We've invested in making our workspace as agile as possible, so we can truly experience the working environment we provide to our customers on a daily basis. Phillips Workplace Interiors is now part of the LiquidSpace (online marketplace and workspace network for renting office space) community so we can share our incredible space with those needing a space to meet or collaborate. Phillips Workplace Interiors would love to have your organization visit our authorized Steelcase showroom today; schedule time in one of our three spaces below!